Rank:Diamond Member


Score: 5631
Posts: 5631
From: USA

Registered: 11/21/2008


| | |
| --- | --- |
| (Date Posted:02/17/2009 05:53 AM) | Share to: |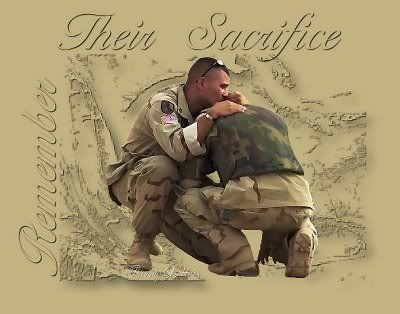 Soldier's thought
I am being driven into an unknown land.
Thoughts of my home and family are always with me.
The silent wind whispers in my ear.
We are here waiting, dad...please stay safe.
My path grows harder as I struggle with these thoughts.
The air seems colder and crisp.
Something inside stirs a feeling of anxious expectation.
A question come to mind...
Will I ever see you all again?
A small voice a whispers one only I hear.
Yes!, you will just hang on to that thought and believe.
It is in that thought where life resounds the purest note.
And in that silence I believe.
BLessings to the soldiers and their families.
Kate