Hello ladies
My weekend was a mix of extreme sadness,
endless laughter and a fair amount of pain.
It started out bad. Friday my darling Rissa
miscarried. But she and Matt opted to come
up North anyway. Rissa said what good is it
to sit around and cry. She goes back in today
for more blood tests. Once the bloodwork
shows her as no longer pregnant, then they
have to wait 3 full cycles then they can try
again. It was hard for them to have to tell
us all that they were no longer pregnant. It
was good that they had not announced it to
the world yet. The drive up (2 1/2 hrs) was
uneventful . We ate subway along the way.
My back and bottom were
hurting when we got there. Kirstie and Nick
were already there. They had gone up in the
morning. We learned that Kirstie has a tumor
on her pituitary but they are pretty sure it is
benign. Please keep her in your prayers. I
think we arrived around 8pm. Then Gary and
Steve arrived about 10:30 and Rissa and Matt
about 11:00pm. Reid and Tricia decided not
to come. I was very disappointed. So we had
Me, Nan, Louann, Bruce, Steve, Gary, Matt,
Nerissa, Nick, Kirstie and Hailey & Cooper.
(the dogs) We all missed our darling Ginger
who passed on this past summer. One bathroom
is really not the best situation for 10 people.
But we always make it work. At midnight
Rissa's phone went off telling her is was my
birthday. So singing occurred, lol. I think we
were up till nearly 2am. I had a horrible night
with little to no sleep. I finally had switched to
one of the smaller recliners that have been
added and was just going to go to sleep when
Nan got up. It was 6am. There was no sleeping
after that. She does not know how to be quiet.
Everyone drags out eventually. By the time we
ate breakfast and all got dressed it was late
morning before we were on our way. We
decided to go to Rib Mountain State Park, near
Wausau. The leaves were changing and all was
beautiful, including the weather. I did not
get many pics as I just never got much of an
opportunity and the sun was so bright that
I could not even see the pic in my led screen.
So was few shots I got are not great. Some I
just trashed. I have one that is just sky, lol.
I completely missed the people. Here are a
couple pics from on the mountain. They are
the only ones I got. And I was always just a bit
late for the shot I wanted, lol.
This is the view from an outlook platform. The pic does not do it
justice. I wish I could have seen in my view screen .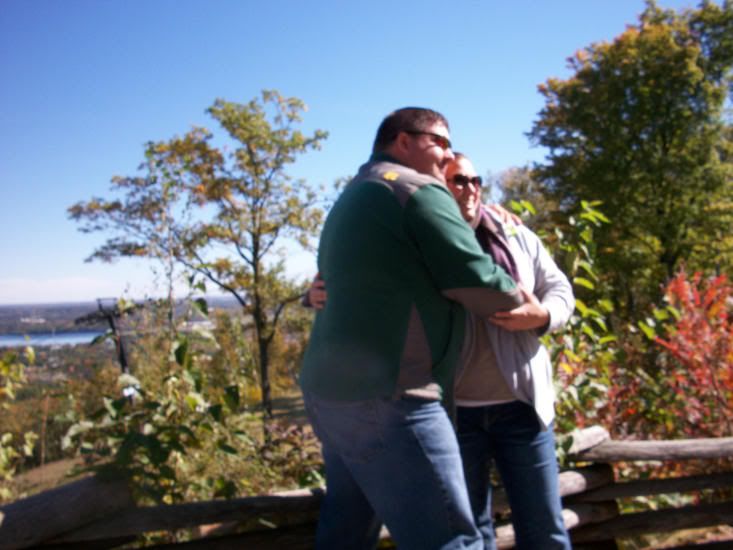 Matt and Rissa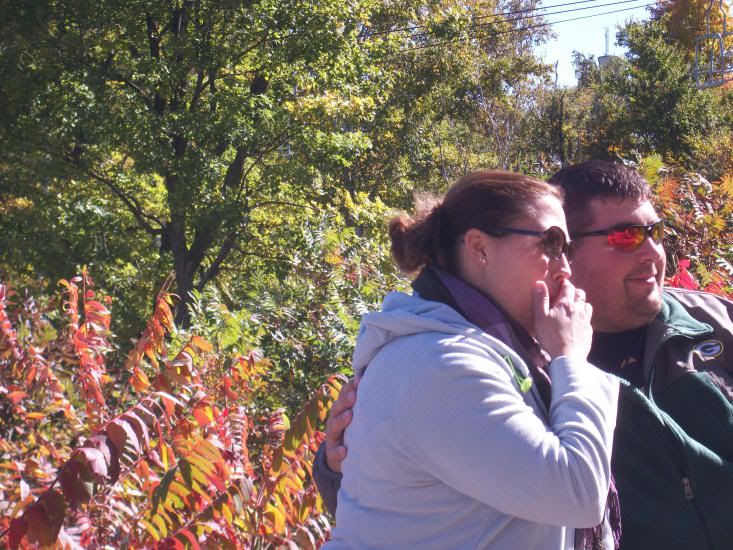 Rissa and Matt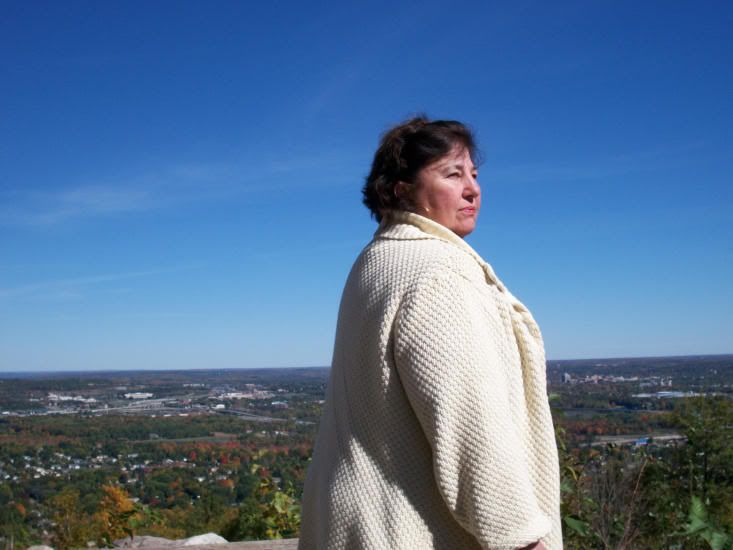 Nan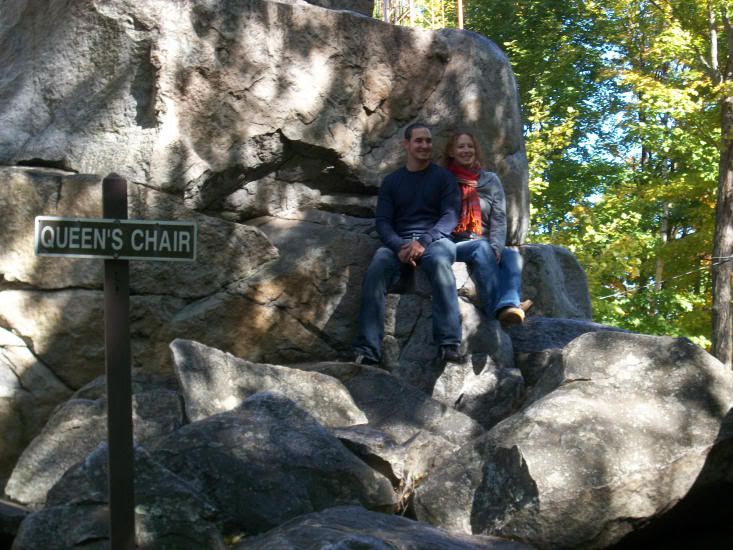 Kirstie and Nick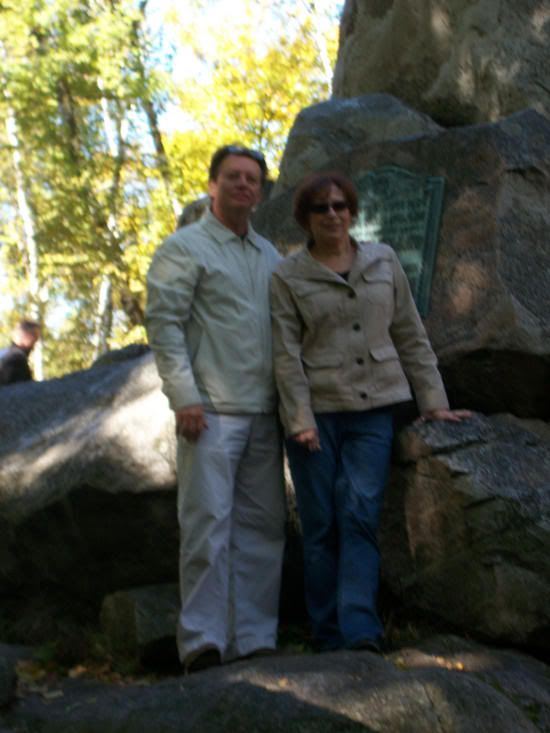 Bruce and Louann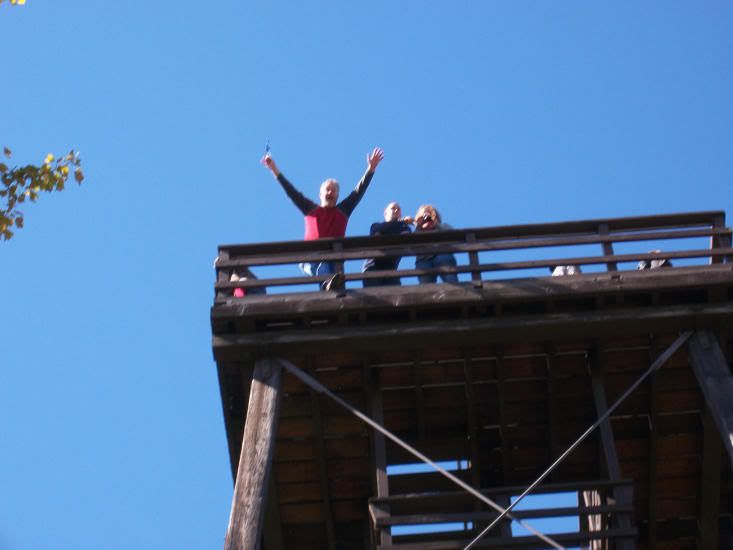 Steve, Nick and Kirstie at the top of the Observation Tower at the
top of Rib Mountain.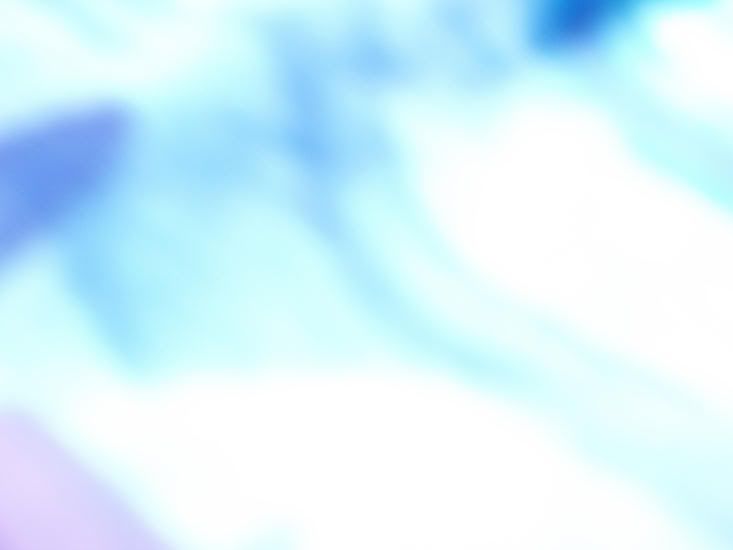 The sky where I missed getting the peeps on the tower, lol.
Rib Mountain has skiing and they had one of the sets of
ski lifts running and you could ride down the mountain and
back up and view the whole area and the beauty of the fall
foliage on the mountain. It was a great day for it, but some of'
us, me for one, were just a little too chicken to go for it. I have
definitely developed a fear of heights that I did not have when I
was younger, lol. After we left the mountain we went to a
Mexican restaurant for late lunch...2pm. lol. I decided to try
something completely new and I loved it. It was called Tropical
Puerco. It was pork with a pineapple salsa over it. Sauteed
vegetables and rice. It was all terrific. The veggies were
zucchini, carrots, green beans and more and I do not know
what they were cooked in but they were the best vegetables I have
ever had. Plus I had a Raspberry Margarita on the house for my
birthday :) Then they came out in the end and put a sombrero
on me, sang happy birthday and gave me a piece of laleche
cake for my birthday. It was very good and huge, so I sent it
around for all to try. After we ate we drove around a bit but
decided to go back to the cottage and relax as we wanted to go
to a Chinese Thai restaurant for supper and it was in Steven's
Point and on the opposite direction from the cottage. We did
stop at the cheese factory and I got some cheese curds and a
chunk of aged brick to take home. Once we
got home and relaxed and some took a walk. Guys were
watching football and baseball, lol. Anyway, it got to be 7pm
and no one felt like going all the way to Steven's Point for
supper. So we ordered pizza from a place down the rode near the
campgrounds. We picked them up and brought them home and
then we had my cake for dessert. This year it was a bought cake.
It was from VanderWalles which is a local confectionery back
home. The cake was a Confetti Angel Food. I did enjoy it but I
really missed having my traditional Carrot Cake. Then we
played te dictionary game until it was time for Saturday Night
Live. only to find it would not come in for some reason. We were
all disappointed in that. Though I have not laughter so hard or
so long as I have this weekend. Nick, Matt and Steve are just
naturally funny and they were at their best. I slept in one of the
smaller recliners and slept great. From now on I will choose
one of them as mine for the weekend. Somewhere around noon
we headed out to Steven's Point to go to the Chinese Thai
restaurant for a late lunch, only to find it closed :( But a few
doors down we found a restaurant called the Wooden Chair and
decided to try it. The inside was sort of rustic and the tables and
chairs were all wooden and mismatched. All sorts of chairs in
different colors and woods and some with paint pealing. I loved
it. It was so quaint. They served breakfast and sandwiches. I
had the Rocker...which was turkey, avocado paste, red onions
and sprouts on homemade breads. Also had a cup of clam
chowder. It was all very good. Took half the sandwich home
and had it as a late supper in Fond du Lac. Gary and Steve took
off for home from there and we went back to the cottage to pack
up and then clean up the place. I was quite uncomfortable on
the ride home. It was just too much uprightness for me. My
joints got all stiff and hurt, my back hurt and my bottom hurt.
I had a wonderful time but just cannot decide if it is worth all
the pain. But I am glad I went. And once again I never had to
pay for a meal. Got home around 7pm. Around 9 mu sister
called and Jordan was going to have emergency surgery. He
had been having horrible stomach pain for a few days. They first
went to ER on Thurs I think and the doctor said it was
constipation and gave him some meds Then she had him to the
ER again Sat and I think were told the same thing. They did
tell them to try enemas. Then again Sun night. The doctor
them said he is not constipated he showed nothing there in the
xray but there was calcification around the appendix so they
had to do surgery and remove his appendix. Though when they
got in he decided that was not the problem but removed it
anyway. My sister said it was something about something
hitting or touching the colon. He came home yesterday
afternoon but still has a lot of pain.
So that was my weekend. Quite eventful. Sunday night I
went to bed about 2 am, got up about 8am went to the bathroom
and decided I was still tired. Went back to sleep and did not
wake up until 1 pm. I have never slept that much in my life.
I think my body was just exhausted. So here I am.
Hugs,
border by Ðorothy