HELLO LADIES
ANOTHER BORING DAY IN THE LIFE OF LOU ANN. MY
LIFE IS SO MONOTONOUS. I NEED TO STIR IT UP A
BIT, BUT DO NOT KNOW HOW, LOL. AND IF I DID, I
WOULD PROBABLY COMPLAIN ABOUT THAT :)
DOROTHY, SHOGUN IS GOING TO KEEP YOU ALL
YOUNG, INCLUDING CHRYSTIE. WE ARE BACK TO
BELOW FREEZING BUT NOT BELOW ZERO AND I
HOPE IT STAYS THAT WAY. THE WIND HAS ALSO
SETTLED DOWN SO THAT MAKES IT BETTER TOO.
GUNNISON CAN KEEP IT'S COLD. I HAVE HEARD
THAT A LOT OF PEOPLE ENJOY THE Wii FIT AND
THE BALANCING GAMES. OTHER THAN THOSE
AND THE SPORTS I HAVE NOT PLAYED ANY.
THOUGH I HAVE WATCHED MY NEPHEWS PLAY
GUITAR HERO AND A KARAOKE GAME AND THEY
WERE HAVING A BLAST. I WOULD LIKE THE
KARAOKE GAME.
ANNNIEM, SOUNDS AS IF YOU HAD A VERY NICE
CHRISTMAS WITH ZARAH AND JEFF. I LOVE THE'
WEATHER ROCK. MY MOM USED TO MAKE THE
SAME BASIC THING ONLY IT WAS A WEATHER
WORM. IT WAS ABOUT AN 8 INCH BRAID OF
YARN AND WE WOULD TIE A BOW ABOUT 2
INCHES DOWN TO MAKE THE HEAD AND GLUE
2 GOOGLE EYES FOR THE FACE AND GLUE A
LITTLE STRAW HAT ON TOP. SHE CALLED IT
THE WEATHER WORM AND IT CAME WITH THE
SAME SAYING AS YOUR ROCK DID. WE SOLD
THEM IN OUR CRAFT SALES. THEY WERE REALLY
POPULAR ONE YEAR AND MOM MADE THEM IN ALL
DIFFERENT COLORS, LOL. THE TICKETS TO THE
NOSTALGIA SERIES SOUNDS AWESOME, ESPECIALLY
IF YOU GET TO DO IT WITH ZARAH.
OH, I FORGOT MY BIG NEWS. MY HEART
DAUGHTER NERISSA GOT ENGAGED ON NEW YEARS
EVE. SHE IS LOUANN AND BRUCE'S OLDEST GIRL.
SHE HAD THAT BEAUTIFUL WEDDING IN THEIR
GARDENS ABOUT 5 YEARS AGO. AND THEN GOT
DIVORCED AFTER JUST UNDER 2 YEARS. WE ALL
HAD OUR DOUBTS ABOUT THAT MARRIAGE AND
WE WERE RIGHT. SHE HAS BEEN DATING MATT
FOR A YEAR NOW AND THEY ARE SO HAPPY. HE IS
SUCH A NICE GUY AND HAS A GOOD JOB AND
OWNS HIS HOME. RISSA MOVED IN WITH HIM
SUMMER AND LOOKED FOR A JOB THERE IN
OSHKOSH. HE TEACHES MATH AT A HIGH SCHOOL
AND IS A COACH. SHE TEACHES PRE SCHOOL AND
LOVE SPORTS. THEY SEEM MADE FOR EACH OTHER.
HERE IS A PICTURE OF THEM.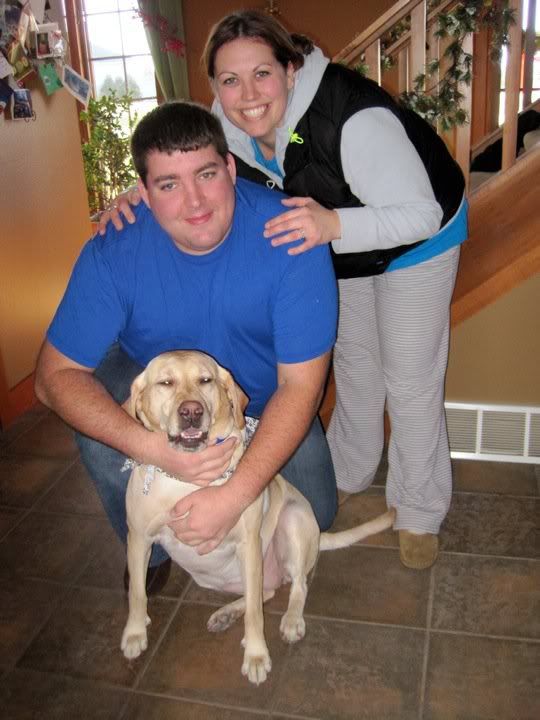 THEY HAVE NOT SET A DATE, BUT I DO NOT THINK
IT WILL BE THIS YEAR. KIRSTIE, HER YOUNGER
SISTER IS GETTING MARRIED IN JUNE SO I HOPE
SHE IS NOT PLANNING ON BURDENING HER PARENTS
WITH 2 WEDDINGS IN THE SAME YEAR. BUT THAT IS
THEIR BUSINESS. SO SOON ALL THEIR CHILDREN
WILL BE MARRIED AND WE ARE JUST SITTING
BACK AND WAITING FOR GRANDS. REID AND HIS
WIFE HAVE BEEN TRYING BUT NO LUCK. TRICIA
WAS A HEAVY DUTY RUNNER AND BECAUSE OF
THAT SHE NEVER GOT A PERIOD. SHE HAS
GIVEN UP MOST OF HER RUNNING AND HAS
TAKEN SOME TREATMENTS, ETC BUT SO FAR
NO LUCK. IF THEY CANNOT GET HER PERIOD
GOING AGAIN SHE CANNOT GET PREGNANT.
SO SAD AS I KNOW HOW MUCH REID WANTS
KIDS AND WHAT A GREAT DAD HE WILL BE.
SO I DO NOT KNOW WHAT DIRECTION THAT
WILL TAKE.
WELL, I NEED TO GO OFF TO SLEEP. HAVE A
GREAT MONDAY ALL, AND LET'S MAKE 2011
THE BEST YEAR EVER.
HUG,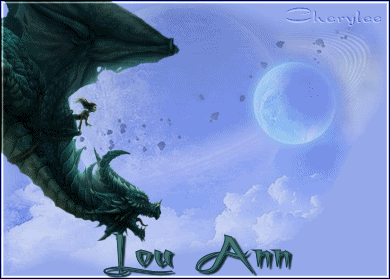 Border and html by Ðorothy