this is how the games are played
put mouse arrow just above the upper left hand corner of the game.
keep holding and drag mouse to the bottom right hand corner.
now let go.
the box will be highlighted.
go up to edit
choose copy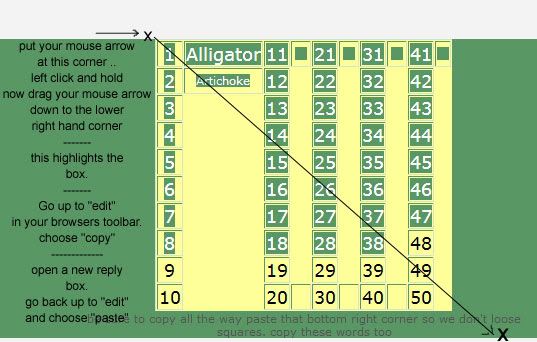 now open a new reply...
or if you don't need the fancy stuff, just use the quick reply box.
click in the box to get blinking cursor
then go back up to edit and choose "paste"
then make your play,
and and post it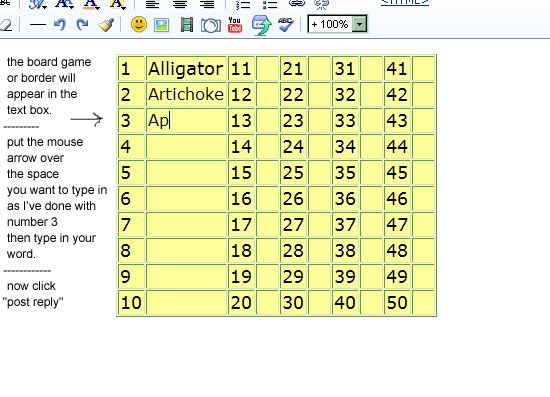 Borders work the same way.
except you put your cursor in the text area, and delete the words that are there,
then type in your message
Edited to add a Search Key