MONTHLY OBSERVATIONS
Adopt a Dog Month
AIDS Awareness Month
American Cheese Month
Apple Month
Breast Cancer Awareness Month
Bullying Prevention Month
Corn Month
Country Music Month
Domestic Violence Awareness Month
Downs Syndrome Awareness Month
Fair Trade Month
Halloween Safety Month
LGBT History Month
National Caramel Month
National Chili Month
National Seafood Month
Pizza Month
World Menopause Month
WEEKLY OBSERVANCES
Week 1
Great Books Week
National Carry a Tune Week
World Space Week
Week 2
National Story Telling Week
Drink Local Wine Week
Fire Prevention Week
Week 3
National Character Counts Week
National Food Bank Week
Freedom of Speech Week
Week 4
International Magic Week
Pro Bono Week
World Origami Week
DAILY OBSERVATIONS
Day 1
World Card Making Day
International Music Day
National Lace Day
Day 2
Guardian Angel Day
Rosh Hashanah
World Communication Day
Day 3
Day of Unity
World Habitat Day
World Pet Day
Day 4
Blessing of the Animals Day
World Animal Day
National Taco Day
Day 5
World Teacher Day
Walk to School Day
National Kale Day
Day 6
Mad Hatter Day
Physicians Assistant Day
National German-American Day
Day 7
World Smile Day
National Diversity Day
You Matter to Me Day
Day 8
Fall Astronomy Day
Universal Music Day
Moldy Cheese Day
Day 9
Leif Erikson Day
National Chess Day
National Pro-Life Cupcake Day
Day 10
Columbus Day
Native American Day
National Handbag Day
Day 11
National Coming Out Day
Yom Kippur
National Fallen Firefighters Day
Day 12
National Fossils Day
National Gumbo Day
Free Thoughts Day
Day 13
National No Bra Day
Silly Sayings Day
Navy Birthday
Day 14
National Family Bowling Day
World Egg Day
Be Bald and Be Free Day
Day 15
I Love Lucy Day
Global Hand Washing Day
National Cheese Curd Day
Day 16
Dictionary Day
World Food Day
National Sunday School Teacher Appreciation Day
Day 17
Boss's Day
Wear Something Gaudy Day
National Pasta Day
Day 18
World Menopause Day
National Beards Day
Alaska Day
Day 19
Evaluate Your Life Day
Medical Assistant Recognition Day
Unity Day
Day 20
Spirit Day
Miss American Rose Day
Conflict Resolution Day
Day 21
Celebration of the Mind Day
Reptile Awareness Day
Mammography Day
Day 22
Make a Difference Day
Pit Bull Awareness Day
Smart is Cool Day
Day 23
iPod Day
Mother-In-Law Day
National Mole Day
Day 24
United Nations Day
Food Day
Lung Health Day
Day 25
International Artists Day
Punk For A Day
Sourest Day
Day 26
National Mincemeat Day
Howl at the Moon Night
National Day of the Deployed
Day 27
National Tell a Story Day
Cranky Co-Worker Day
World Day for Audio Visual
Day 28
National Chocolate Day
St. Jude's Day
International Bandanna Day
Day 29
Internet Day
National Cat Day
National Forgiveness Day
Day 30
National Candy Corn Day
Devil's Night
Create a Great Funeral Day
Day 31
Halloween
Girl Scout Founder Day
National Caramel Apple Day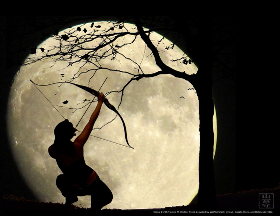 Full Moon on the 16th is called "Hunters Moon" by Native Americans because
at this time of year the dear are fat and it's time to hunt deer.
Since all the crops are harvested, it's now time to gather food by hunting animals.

OCTOBER ZODIAC
Libra...The Scales (Balance)...Sept 24 - Oct 23
Scopio...The Scorpion...Oct 24 - Nov 22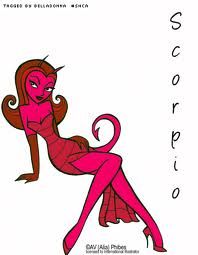 OCTOBER BIRTHSTONE
Opal
Tourmaline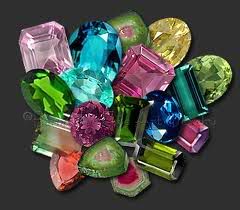 October's child is born for woe,
and life's vicissitudes must know,
But lay an Opal on her breast,
And hope will lull those woes to rest.
The Opal stands for hope, innocence and purity,
happiness, faithfulness, loyalty and confidence.
OCTOBER FLOWERS
Calendula (Marigold)
Cosmos
MEANING OF THE FLOWERS
CONTENTMENT
EXCELLENCE
LOVELINESS
GOOD LUCK
GRACE
GRATITUDE
JOY
LOVE OF NATURE
COMFORT
TRUE LOVE MODESTY
October is named for Octo, Latin for Eight.
OCTOBER 1ST IS LOU ANN'S 60TH BIRTHDAY.