I am so sick of losing my posts. But at least this time
I was not too far into it that I cannot start again.
Dorothy
I am so sorry. You and Mike have my deepest sympathy.
You all are in my heart and prayers. Knowing the he is
in Heaven and in no more pain is a comfort. Also knowing
that you will all be together again someday is a blessing.
I know this must be so hard for you both. May God
Bless you. I love you.
GrannnieM
So happy to hear from you and look forward to your post
tomorrow. The pictures of Henry art wonderful. That
walker is adorable...a little car...have never seen one like
it before. Dave certainly looks at peace with the world
while holding Henry. I am wondering is someone could
make you a sling that you could hold Henry in. So that
his weight would be supported and you would not have
to use your arms and hands to support him. Then you
could hold him longer. I know how much it hurts to have
your sister taking care of Henry instead of you being
able to do it, but than goodness she can. I still think
she should come by you and you both could take care of
him. I think that would work fine.
We have heard nothing about my Aunt Kay today. I
feel bad that she is lingering as I feel her family's pain.
She is a strong woman and has been fighting so hard
that I am sure it is hard for her to let go. I just keep
praying for all.
Mom is so very tired and been sleeping a lot over the last
few days. Last Thur. her blood was at 9.1 and she
has to be below 9 to get a transfusion. I do not think
they take into consideration that her breathing is always
compromised and that when the hemoglobin drops it
lowers the oxygen to the brain so to me she is doubly
effected. Suz has her at the lab now. I postponed our
getting together with my nurse friends. I know mom will
have a great deal of trouble staying awake this evening.
If all goes well, I will still go to Fauska's tomorrow
night. If needed I can ask Suz or someone to spend
some time with her and maybe make her supper. We
will see. Everyone have a great hump day tomorrow.
Hugs,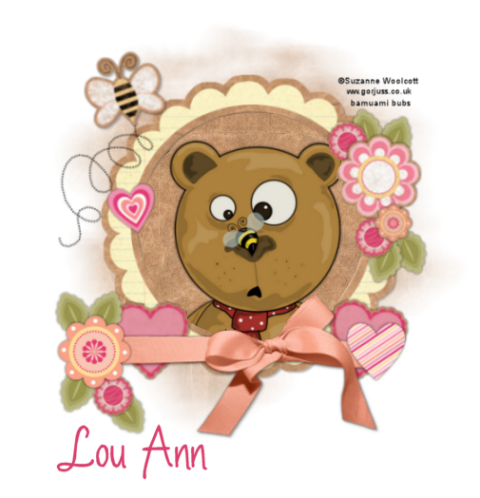 Border by Dorothy